The Rolling Report Card
AS MY REGULARS know, critiquing airline liveries is my favorite thing in the world — especially the ugly ones, which nowadays is pretty much all of them. Just go to the search bar up above and type in "livery."
From now on, rather than grading them individually in separate articles, we'll compile them here, one at a time. This post will act as a sort of rolling report card, updated with every new reveal.
Let's get going…
UPDATE: Northern Nonsense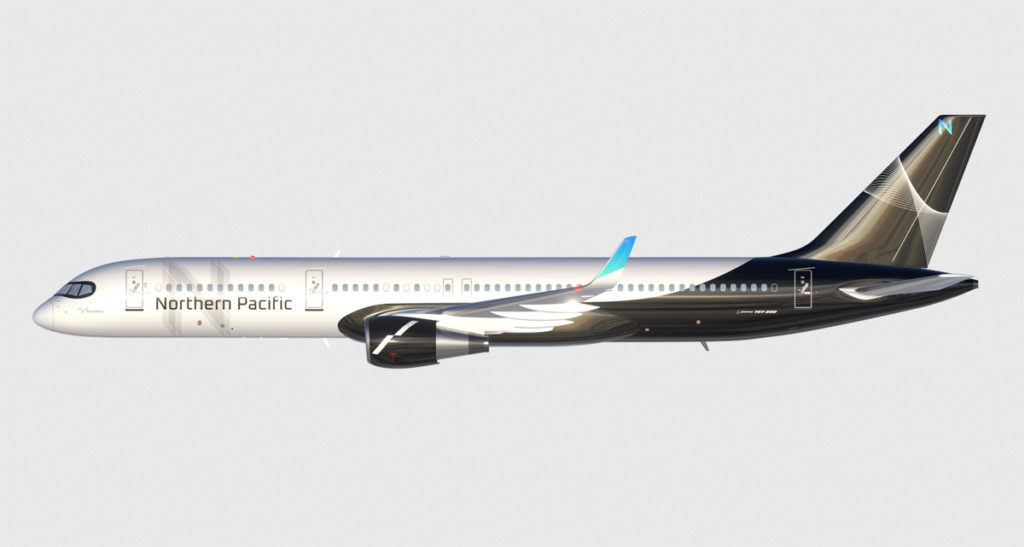 Northern Pacific is a low-cost upstart out of Anchorage with plans to open routes within the western United States and to Asia.
Black is their go-to color. That's not a bad thing, by itself, and we dig the raccoon-style shading around the cockpit. It's a trendy flourish these days, but it's cool. Can we stop there and award them a top grade? Alas, our survey of the wreckage must continue.
Let's focus on that strange "N" logo. Except we can't focus on it, because it's vibrating uncontrollably. That's not a shadow or a camera blur; that's actually how it's painted. Though maybe it's better this way, seeing how, in its non-vibrating state, it resembles the logo for an amateur sports team.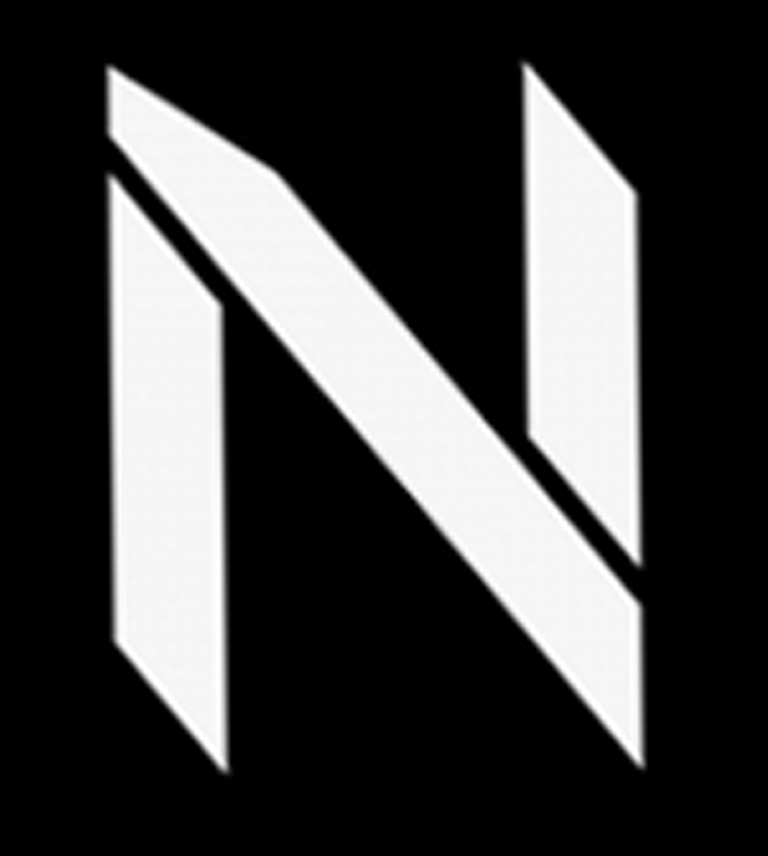 On the engine nacelles, meanwhile, they've applied a completely different logo — a pair of offset thingies that remind us, painfully, of the American Airlines box-cutter. Then, up on the tail, we have yet another design. Isn't that a black hole, or a special effect from "The Matrix"? The airline says its livery is meant to "evoke the natural beauty of Alaskan wilderness." What I see here is a bending of time and space.
And sure, why not, go ahead and throw another "N" up in the corner, but this time make it turquoise. While you're at it, paint the wingtips in turquoise too, because the northern lights or something.
What a garble of elements and patterns — a good example of a livery trying to out-clever itself at every turn.
Grade: F-minus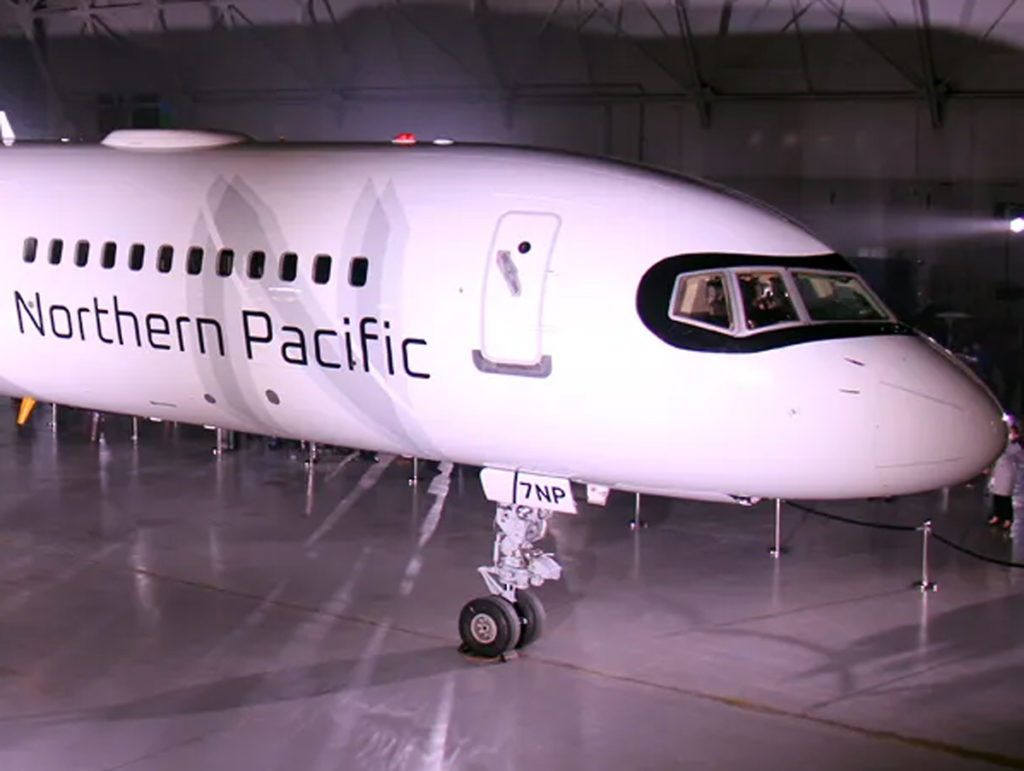 UPDATE: Spanish Fly Flop
My plan is to start a Spanish charter carrier. Step one is to think up the stupidest name possible. I like "Iberojet," as it sounds like it came from a third-grader. On the tail I want three bands. Mute the colors, and have that same third-grader do the painting, so that the bands are warped and pinched, diverging/converging in bizarre random directions. If there's any paint left over, add a navy blue arc to the underside of the aft fuselage. Do the same thing, more or less, on the engine nacelles, and then write "Iberojet" on the side. Use lowercase letters, because why not.
Grade: F-minus
UPDATE: Boreal Boredom?
So, Icelandair has a new look, featuring, guess what, a Eurowhite body with blue titles. How novel.
The tail, though, is the exciting part, because each will boast one of five highlight colors. Wait, don't tell me, the colors are meant to suggest… the northern lights! Which every smart tourist knows are best viewed in Finland or Norway, not Iceland.
Officially, according to a company press release, each of the accents "represents a different phenomena in Icelandic nature." If true, they should include a gray, a black, and maybe a fiery volcanic red. What we get instead is lemon yellow, a magenta, a cyan blue. You could hunt around Iceland for a month and not see those colors. (Two additional colors are yet to debut. Surely they'll be lovely.)
I'm being a wise-ass. In fact I don't hate it. If they'd chosen only one accent color, the effect would be annoying and banal; the grab-bag keeps it lively and interesting. The problem isn't the tail, it's the lettering. Sure, billboard-style lettering is meant to be big, but in this case it's too damn big.
Still it's a balanced design, mostly, and better than the one it replaces. Also they've hung on to their logo, which for decades has been one of the most attractive and distinctive in the industry.
Grade: I'd have given a solid B if the titles were smaller. As it stands, it's a C-plus.
UPDATE: United Blues
After its merger with Continental Airlines in 2010, United came up with an amalgamation blending the United typeface with the Continental globe. Bland and ultra-corporate, it looked like something you'd see in a PowerPoint slide. A refresher was maybe inevitable. Unfortunately, they've gone way too far in the other direction. They've stayed with the 2010 template; except, now, they've sucked away whatever dignity it had.
We start with the "United" title, which has gone big. Big for big's sake, unbalanced and oddly spaced, as if it were painted over some other name. The gold accenting is gone from the tail now, and the blue has been amped up, turning the old Continental globe into a fluorescent spider web. Is this the airline's excuse for a logo? Do they even have a logo? It's a tail that manages to be gaudy and boring at the same time.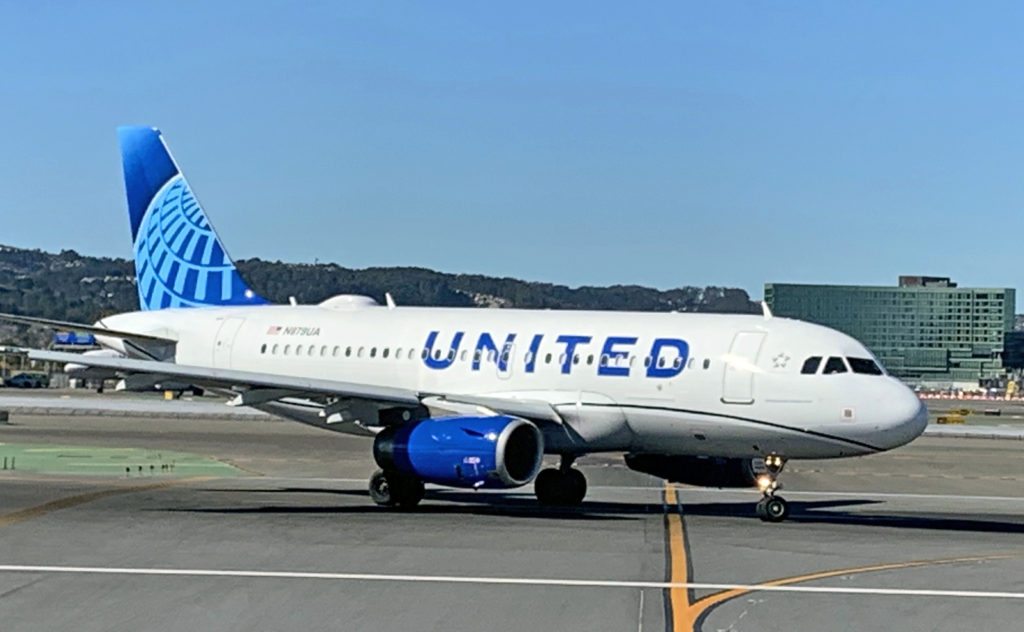 And, needless to say, you can't have a livery these days without some annoying "in-motion" theme. United obliges with a mandatory curvy thing along the lower fuselage. Is it a worm? A garden hose? Worst of all it's black.
Granted this isn't as terrible as what American Airlines did a few years ago. It's bold, I'll give you that, and you can marvel in the simplicity of it. Or, you can call it what it is: am immature scheme that evokes the downmarket cast of a budget airline — hardly the look that a preeminent global carrier should hope to project.
Grade: F
Iberojet photo courtesy of Sierra Aviation Photography